Type your research (product, recipe, blog...)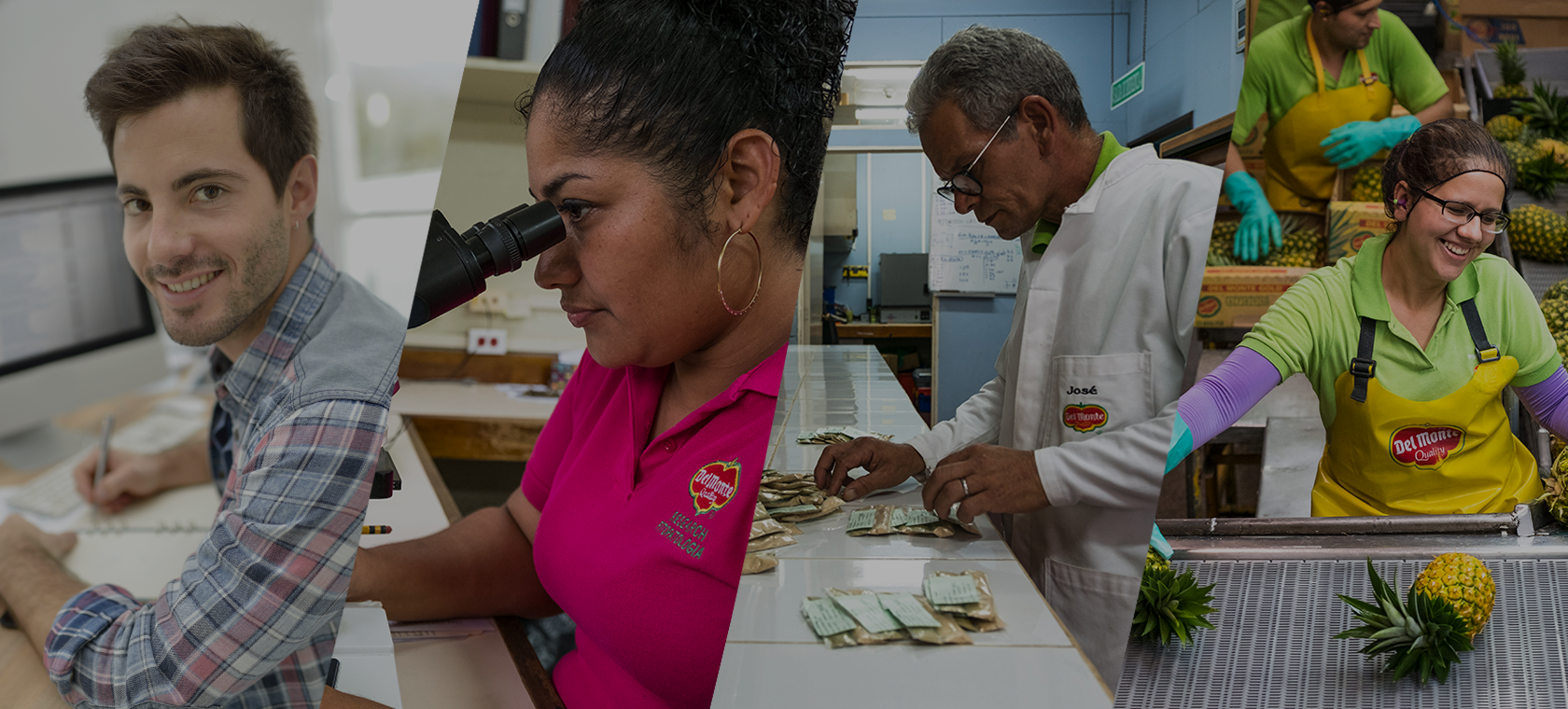 27 November 2023, Germany
Sales Manager Foods - Del Monte Germany (GmbH)
Sales
POSITIE CODE: Sales Manager Foods - Germany
Functie: Sales
Land: Germany
LOCATIE: Marktheidenfeld - Germany
TYPE DIENSTVERBAND: Regular Full-Time
INFORMATIE:
Fresh Del Monte is one of the world's leading vertically integrated producers, marketers and distributors of high-quality fresh and fresh-cut fruit and vegetables, as well as a leading producer and distributor of prepared food across the globe.
To strengthen the Prepared Foods Team, we are looking for a Sales Manager to manage our German business. The Position will be located in the area of Frankfurt am Main / Marktheidenfeld although it will also be possible to work in part from home, and travel will be required to visit customers
Your tasks:
• To fully manage the business relationship with the retail Accounts and all the contacts that are needed for successful business and retail Account development (E.g. Buyer, Marketing, Order taking)
• Hold regular meetings with the retail Accounts buying teams
• Manage the Account P&L and all the admin that goes with this on a timely basis to company objectives
• Monitor sales, promo prices, trade discounts and Accounts expenditure to the agreed yearly business plan
• Develop, modify and monitor retail Accounts plans in conjunction with the buyer and in line with the Del Monte plan for the year
• Present NPD to current buying team for existing category and identify new buyers for presentation of new Del Monte products
• Keep Commercial Manager fully updated on the retail Accounts and specifically any Account issues that will have an impact on the P&L
• Liaise with colleagues ensuring all functions are up to date with all significant ongoing issues that affect other functions (e.g. stock control/ marketing/ finance)
• Develop strong internal relationships with the wider Del Monte Foods team in Monaco Head Office
Your profile:

• 3 years + National Account experience handling multiple Accounts
Key Account manager who does feel ready for the next career step and take over national responsibility
• Strong negotiation communication and interpersonal skills
• Customer relationship management skills
• Numeracy and sales forecasting
• Microsoft Office and PC literacy; familiarity with Account systems to be able to effectively manage the retail Account using their data
• Solid FMCG Branded Food experience as a KAM with the major German retailers.
• Fluency in German and English
• Category and/or shopper marketing experience is preferred but not essential
• Knowledge about declaration necessities for food products in German speaking markets is preferred but not essential
In addition, the candidate must be able to work on its own initiative, be flexible, positive and confident, with the ability to solve problems effectively, even under time pressure. As a leader, you are a team player, open to changes and have a "hands-on" mentality. You also have the ability to adapt to new situations quickly and have a good self-organization.
We offer:

• A Key National Account management position with a lot of responsibility and flexibility to develop existing business and chance to spread the business to other inside Del Monte existing product lines.
• A salary which is appropriate to the responsibility of the position
• Working in an international company with a small, motivated team in Germany
• Ability for personal and professional career development in a highly professional environment
• Company car
• Pleasant working environment with allowance partly working from home
terug naar lijst